Laws and Policies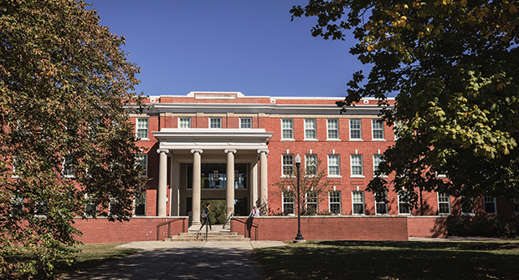 Administrative Authority
The State Education Assistance Authority is the primary and sole authority to conduct residency determination for the state of North Carolina.  The specific standards for determining resident status for tuition purposes are set forth in the North Carolina General Statute section 116-143.1. Session Law 2015-241 authorized the State Education Assistance Authority to perform all functions necessary to implement the coordinated and centralized process to apply the criteria in G.S. 116-143.1 and directed UNCGA and the NCCCS to take the necessary actions to facilitate an orderly transition from the campus-based residency determination system to the coordinated and centralized process.
Background of North Carolina Residency
The state of North Carolina substantially subsidizes the cost of tuition for all students whose domicile, or permanent legal residence, is in North Carolina.  Since it first became a state, North Carolina has abided by the philosophy that an educated public is necessary to a democratic government and that the State, therefore, has an obligation to provide for the education of it's people. Article IX, Section 9, of the State Constitution states "The General Assembly shall provide that the benefits of the University of North Carolina and other public
institutions of higher education, as far as practicable, be extended to the people of the State free of expense."  Therefore, while North Carolina welcomes out-of-state students, it considers the privilege of providing a reduced in-state tuition rate to be a taxpayer benefit.  Among other benefits provided only to students who meet the domiciliary requirements is eligibility for consideration for State-sponsored programs of student financial aid to help pay for college expenses.  The same rules that govern residency for in-state tuition are also applicable to the residency status for State aid programs at both public institutions and independent colleges and universities.  For decades, the determination of residency has resided on the campus where the tuition benefit and/or State aid was administered.
In 2013 the NC General Assembly became concerned about inconsistency in residency determinations across institutions of higher education in North Carolina.  The General Assembly legislatively directed the UNC General Administration (GA) the NC Community College System (NCCCS), and the NC Independent Colleges and Universities (NCICU) to create a centralized, uniform process for determining residency for tuition purposes and for administration of state financial aid.  This centralized process is known as the Residency Determination Service (RDS).  In order for a student to receive the benefits of in-state tuition and/or State student aid a residency determination from RDS is required.  A student generally only has to complete RDS one time instead of seeking separate residency determinations at multiple colleges and universities.  To learn more about residency and to complete a determination go to www.ncresidency.org.
More +
Less -
RDS Guidebook
The purpose of this Guidebook is to outline the laws and policies necessary to accurately and effectively render residence classification decisions. This Guidebook may be used by students and their families to assist in understanding the legal and procedural requirements of resident classification for tuition purposes, and eligibility for the Legislative Tuition Grant, the Need Based Grants and Scholarships, and/or any other State-funded programs of financial assistance at North Carolina's institutions of higher education.
RDS Guidebook
Glossary of Terms
The language of residency determinations includes many legal terms as well as certain lay terms and technical terms which have a specialized meaning in some contexts. North Carolina law clearly distinguishes "legal resident" from "resident for tuition purposes". A person may be a legal resident of North Carolina for certain purposes, such as voting, but might not meet all of the requirements under North Carolina law to be a resident for tuition purposes.
In order to be a resident for tuition purposes, the person must meet the specific legal requirements under North Carolina law. This is the basis upon which the determination of residency for in-state tuition is made.